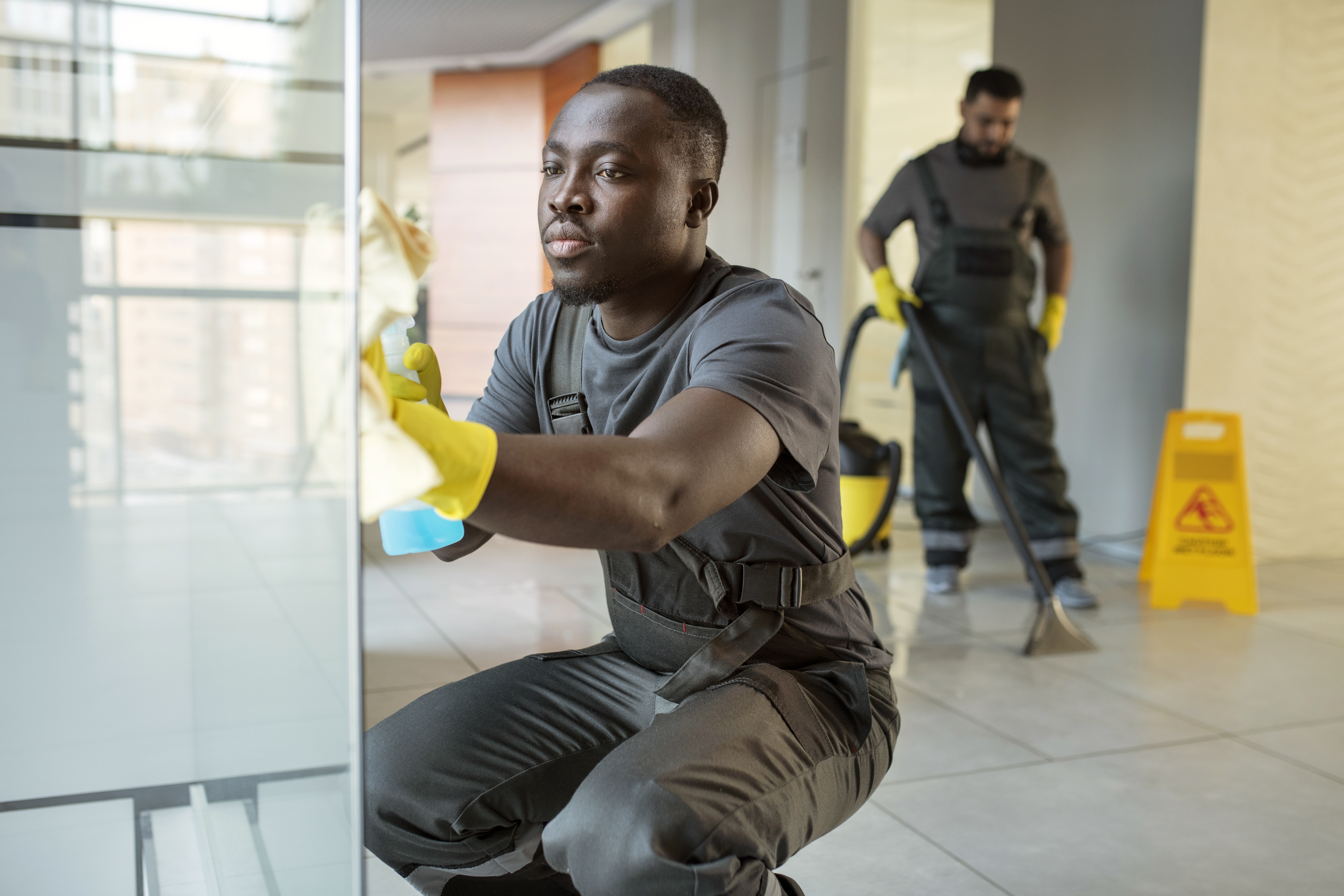 As a busy general contractor, you know that a construction project is never truly finished until the site is completely cleaned up. With the added stress of trying to finish the job on time and on budget, how can you ensure the clean-up is done properly and quickly?
Construction cleaning services offer the perfect solution to this problem. They take the hassle out of the clean-up process and provide you with the assurance that the job site will look as good as new when it is finished. So, what are the benefits of using these services?
Why Do I Need Construction Cleaning Services?
Construction cleaning offers several beneficial solutions that empower general contractors, business owners and executives to tackle their largest cleaning challenges. From removing hazardous materials to deep cleaning hard-to-reach areas, a professional construction cleaning company can provide a thorough and cost-effective solution to all your construction needs.
Not only can this help improve safety and health, but it can also provide a cleaner and more productive working environment. With their valuable insights and expertise, a commercial cleaning company can help address your toughest construction cleaning problems and help your business reach its goals.
Safety & Compliance
Construction cleaning projects require the utmost safety and compliance. General contractors, executives and business owners must ensure that the commercial cleaning company they hire has proper safety protocols in place to protect workers and property. Through shared problem-solving, all parties can work together to create a safe work environment and ensure all regulations are adhered to.
By investing in the proper safety and compliance protocols, business owners can be assured that their construction cleaning projects will be successful, and their employees will be protected.
Wear appropriate protective clothing, such as hard hats, gloves, safety glasses, and steel-toed boots.
Use the correct cleaning products for the job, such as those designed for construction sites.
Follow all OSHA guidelines and regulations regarding working safely in a construction environment, such as using ladders and scaffolding safely.
Use the appropriate equipment for the job, such as pressure washers and vacuums.
Utilize any safety features on equipment, such as auto shut-off valves.
Dispose of hazardous waste materials properly.
Keep all areas clean and free of debris.
Report any safety issues or concerns to the appropriate personnel.
Follow all local, state, and federal regulations for construction cleaning services.
Maintain proper documentation of work performed and safety protocols followed.
Increased Efficiency
To increase efficiency in construction cleaning services for general contractors, it is important to prioritize organization and communication.
Establish a cleaning schedule that outlines specific tasks and goals for each day can help keep everyone on task.
Communicate with the general contractor and the cleaning crew to ensure that everyone is on the same page.
Utilizing the latest cleaning technology, such as high-powered vacuums and pressure washers, can also help increase efficiency.
Invest in the right cleaning supplies and materials for the job can help reduce time and costs by eliminating unnecessary trips to the store.
Providing ongoing training for the cleaning crew can help ensure that all tasks are completed properly and efficiently.
Improved Appearance
To improve the appearance of construction sites for general contractors, focus on providing a comprehensive cleaning plan that addresses all facets of the job.
This could include a deep clean of the construction site, including all surfaces, floors, walls, and ceilings.
Detailed dusting, sweeping, and mopping should be included in the plan, as well as polishing and scrubbing of all surfaces, such as windows, countertops, cabinets, and appliances.
Special attention should be paid to any hazardous materials, such as asbestos, lead, or mold, and they should be safely and properly removed and disposed of.
All debris should be disposed of properly and the entire construction site should be thoroughly inspected upon completion to ensure that the job was done properly and to the highest standards.
Improved Air Quality
Commercial cleaning services are an important part of improving air quality in commercial construction projects. By utilizing commercial cleaning services, general contractors can ensure that all debris, dust, and contaminants are properly removed from the job site.
This helps to reduce airborne pollutants, which can be hazardous to the health of workers and the environment.
Provide deep-cleaning services on a regular basis, which can help to improve indoor air quality and reduce the spread of allergens and bacteria.
Reduce the amount of hazardous waste generated from construction projects, which can reduce environmental damage and help to improve air quality in the long-term.
In Conclusion
The benefits of commercial cleaning services for general contractors are undeniable. From improved safety to enhanced cost efficiency, construction cleaning services offer a variety of advantages that help general contractors achieve their desired results.
Not only does construction cleaning help to maintain a clean and safe environment for employees and customers, but it also helps to ensure that projects are completed on time and on budget. By selecting a professional commercial cleaning service to handle the job, general contractors can rest assured that their construction project will be completed with the highest level of safety and cleanliness.
Ultimately, the advantages of construction cleaning services far outweigh any costs associated with the service, making it a wise investment for any general contractor.